We are delighted to have the following Ambassadors that wholeheartedly support the scheme.  
Dr Andy Wood, OBE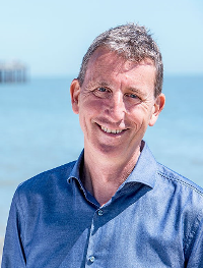 Andy is Chief Executive of Adnams Plc, the much-loved home to premium beers, hand-crafted spirits, individual wines characterful pubs and hotels. Awarded an OBE is 2013, Andy has created a diverse and inclusive culture at Adnams and has spoken out, encouraging organisations in the East of England to embrace diversity and follow suit.
Between 2010 and 2014 Andy was the founding Chairman of the New Anglia Local Enterprise Partnership and was instrumental in securing Central Government financial support for a variety of economic development initiatives across Suffolk and Norfolk. He is also Non-Executive Chairman of SGWM, a wealth management company operating throughout East Anglia, and Professor of Corporate Leadership and Associate Dean of Enterprise at the University of East Anglia.
Juliet Dearlove, Company Secretary, JPMorgan Asset Management
Juliet Dearlove is Group Company Secretary and General Counsel of CVS Group plc. She has worked as a Company Secretary of listed companies for over 25 years, initially at the motor retail group H.R. Owen plc then the privately owned international money broking group Prebon Yamane (now part of TP ICAP Plc) and most recently spending ten years at J.P.Morgan advising FTSE-250 listed investment trusts. Juliet qualified as a solicitor in 1993.  She was a co-founder and Non-Executive Director of Board Apprentice from 2013 to 2018.