Dr David Butcher, Executive Development Consultant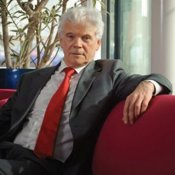 Dr David Butcher is an executive development consultant to a wide range of businesses internationally and in the UK. For many years he was a leading member of the faculty at Cranfield University School of Management, one of Europe's premier business schools. He is a highly experienced board facilitator and advisor, organisational development consultant, and conference speaker. His key focus lies in board level processes, executive-level leadership capabilities, and best practice advice on executive development interventions.
David has many years international experience of advising businesses across a breadth of sectors, including financial services, retail, healthcare, oil and gas, construction, aerospace, aviation and telecommunications. He is also the author of many publications in the leadership field, writing both for manager and academic audiences. His book 'Smart Management: Using Politics in Organisations' has received particular acclaim amongst managers for its practical insights.
Trained originally as a psychologist, David is an Associate Fellow of the British Psychological Society.
Lynn Walters, Executive Director, Pure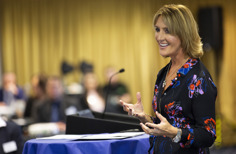 Lynn is a co-founder and Executive Director of Pure and leads Pure Executive. She has significant experience in recruiting board roles (Executive and Non-Executive) for organisations in the East of England. She enjoys advising and building senior management teams, building trusting, lasting relationships and connecting people. Lynn also founded Best Employers Eastern Region, an employee engagement initiative and alongside the Women's Leadership Programme supports both people and organisations across the East of England to develop and thrive.